In Columbia, Florence, Darlington, Midlands and surrounding areas, there is a significant risks that a motor vehicle collision will be a rear-end crash.  Approximately a third of all U.S. car accidents are rear-end accidents according to the National Highway Traffic Safety Administration (NHTSA).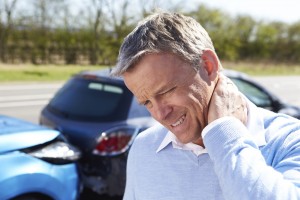 A personal injury lawyer knows that a rear-end accident can cause whiplash, broke bones, facial injuries, and spinal cord damage among other serious injuries.  Many of these accidents happen because of the actions of drivers who are not paying attention or who do not hit the brakes in time. In fact, the NHTSA has indicated that the rear driver did not hit the brakes, or was unable to fully hit the brakes, in a large number of rear end accidents.  Because so many crashes are caused by human error, the development of effective crash prevention technologies could make a major difference in making the roads safer by reducing rear-end collision risks. The question is: will motorists be willing to pay for the costs of these potentially life-saving technologies?
Considering the Costs of Preventing Rear-End Collisions 
Many effective technologies exist today to prevent rear-end crashes according to the Washington Post.
The basis of a rear-end prevention system involves a radar system and cameras that are able to defect when a car is about to hit another vehicle in front of him (or another obstacle). The system then warns the driver that a crash is imminent and that the driver needs to hit the brakes. If the driver doesn't hit the brakes, an automatic braking system kicks in and hits the brakes for him.  Some systems also include technologies that will work in conjunction with a braking driver to make the brakes more effective when a crash is imminent.
These systems are installed in some vehicles already too. As of 2008, Volvo vehicles have had rear-end collision prevention systems featured as a standard offering. This could help to explain why drivers in the Volvo CX60 ended up with 20 percent fewer car accident claims than people in similar car without rear-end crash prevention systems.
Volvo isn't the only car with the systems. Around 27 percent of 2015 vehicle models offer rear-end crash prevention as an option. However, when drivers have to pay for it, they may not do so.
A Carnegie Melon professor who is developing driverless cars told the Post that the actual cost to install a rear-end accident prevent system requires parts valued at around $700 to $800. Because of markup, however, motorists can expect to pay around $2,000 to $3,000. They'll get some of this back by reduced insurance costs and they may also end up avoiding a deadly crash because they paid extra for this technology. Still, many motorists do not make the choice to pay more up front to protect the future.
Contact Columbia injury lawyers at Matthews & Megna LLC by calling 1-803-799-1700 or visit http://www.matthewsandmegna.com. Serving the entire Florence, Darlington, Columbia, Midlands and Pee Dee