Most everyone in the state has been talking about the arrest and subsequent resignation of the secretary of South Carolina's Department of Transportation amid allegations of drunk driving.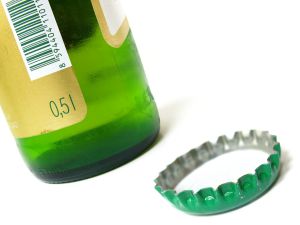 According to news reports, the 66-year-old official tendered his resignation after being arrested by Lexington County deputies around 8 a.m. after he was spotted allegedly driving erratically. He reportedly failed a field sobriety test. His blood-alcohol content is said to have measured 0.20 percent – more than double the legal limit of 0.08.
While the state official expressed "heartfelt regret" for his actions, at Matthews & Meade, our drunk driving accident lawyers in Columbia, SC have seen so many cases in which offering an apology doesn't even come close to rectifying the tragedy and heartache caused.
Take for example the recent crash in Conway on Highway 90. According to authorities with the South Carolina Highway Patrol, a 20-year-old driver veered into an oncoming lane of traffic in Horry County around 6:15 on a Sunday morning, striking another vehicle head-on. Inside that vehicle was a 27-year-old restaurant manager and mother of two young children. She died at the scene.
The 20-year-old driver, who was reportedly drunk at the time of the collision, has been booked on felony DUI charges.
Such actions are inexcusable. But that a state official – more than three times this young man's age and who is responsible for ensuring safety on our roadways – would engage in this conduct is shameful. His resignation was appropriate, despite the fact that no one was hurt prior to his arrest and even though the governor pointed to a long career of valuable public service. He had previously retired from the army as a major general.
According to the National Highway Traffic Safety Administration, there were an estimated 10,322 traffic deaths attributed to drunk drivers in 2012. That is, those cases involved at least one driver who had a blood-alcohol level of 0.08 percent or higher.
That accounts for roughly one-third of all traffic deaths annually. It's even higher here in South Carolina, which ranks as one of the worst states for DUI fatalities. According to the local chapter of Mothers Against Drunk Driving, there were 358 traffic deaths resulting from drunk drivers in the state in 202, which represented 41 percent of the total. It was also a 16 percent increase from the previous year.
Taxpayer subsidies for drunk driving deaths in South Carolina are estimated to be somewhere around $1.75 billion.
Congress recently reported that more than 22 percent of those between the ages of 12 and 20 reported drinking alcohol in the last month. Thirteen percent reported binge drinking in the last 30 days.
What is especially troubling is that many of those responsible for fatalities in DUI crashes in 2012 had prior driving records. For example, of those found responsible for DUI-related fatalities with a blood-alcohol level of 0.08 percent or higher, 13 percent had reported crashes, 7 percent had prior DUI convictions, 19 percent had speeding convictions and 25 percent had license suspensions or revocations.
All of this would have been known to someone like the state's DOT director. And yet, he allegedly chose to drive drunk anyway.
Drunk driving victims in Columbia, SC should cal Matthews & Megna today at 877-253-7705 or visit www.matthewsandmegna.com for a free consultation.