In South Carolina, News 4 recently reported on the death of a 19-year-old teenager who was thrown from a vehicle after the car he was riding in went out of control.   He is one of many young people to die in motor vehicle collisions each year. Among high school and college students ages 13 to 19, motor vehicle accidents are the top cause of death. In 2012, 2,439 teenagers were killed in collisions compared with 1,927 young people who lost their lives in homicides and 1,863 teens who took their own lives.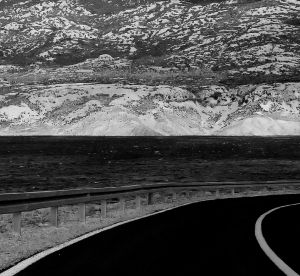 Determining the cause of student accidents is important, because drivers can be held accountable when they make choices that cause injury or death. An experienced attorney at Matthews & Megna, LLC can represent clients who have suffered injury and help them obtain compensation for losses.
Understanding the Dangers that Teenagers Face
General Motors recently conducted an in-depth study on teen car accidents. More than 1,000 teenagers were interviewed from across the United States. The results of the research showed:
56 percent of teens killed in motor vehicle collisions were driving at the time and 44 percent were passengers when they were killed.
One out of four teenagers admitted to not buckling up every single time they were in the car. Teens didn't buckle up if they were driving too short of a distance, or because they were not in the habit of wearing a seat belt. Some young people also did not buckle up because they found seat belts uncomfortable.
Around 50 percent of the teen fatalities involved young people who were not buckled up at the time of their death. A teen sitting in the front seat of a car who is buckled up is 45 percent less likely to die in a collision compared to someone who is not wearing a seat belt at the time of the collision.
73 percent of teenagers who admitted they did not buckle up regularly also admitted to texting and driving. Just 52 percent of teens who always wore their seat belts said that they texted and drove.
A total of 57 percent of teenagers who responded to the survey reported being in the car with a parent who was talking on his phone while driving, and another 28 percent said that they had been in a car with a parent who was texting.
39 percent of teen drivers said they had been a passenger in a car with a teenage driver who was texting, and 43 percent had been a passenger in a car with a teenage driver who was talking on a phone.
49 percent of teenagers reported they had been a passenger in a vehicle with a teen driver who they felt was operating the car in an unsafe way. Another 31 percent of teens indicated that they had been driving in a car with a parent who was behaving in an unsafe way. Despite the risk, only four in 10 teens said that they spoke up when they felt unsafe.
The data shows that many collisions could be prevented if teenagers kept their phones put away, if they buckled up at all times and if they spoke up when their friends acted in dangerous ways behind the wheel.
Contact Columbia injury lawyers at Matthews & Megna, LLC by calling 1-803-799-1700 or visit http://www.matthewsandmegna.com.