A motorcycle accident in South Carolina has left behind a 4-year-old girl after both her parents were killed in the crash. The accident occurred on the Highway 17 Bypass when the motorcyclist reportedly lost control of the bike and struck a Chevrolet Trailblazer. Neither the motorcyclist nor his wife were wearing helmets and both were killed in the crash. ABC 13  reports that the motorcycle accident was the second the couple had been involved with, as a prior crash several years earlier had severely injured the man.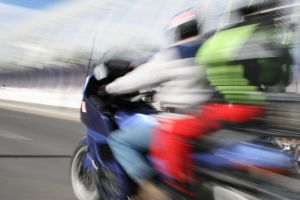 Personal injury lawyers in South Carolina know that motorcycle accidents are common, with 1,819 crashes occurring in 2010 alone. Motorcycle riders are 30 times more likely to die and five times as likely to be injured in motorcycle accidents. Riders need to understand the risks and take steps to protect their safety.
Motorcycle Crashes Dangerous for Motorcyclists in South Carolina
The number of motorcycle accidents has been on the rise both nationwide and in South Carolina. The SC Department of Public Safety reports that there was a 5.8 percent increase in the number of motorcycle crashes in the state from 2009 to 2010. During this same time period, there was also a 10 percent increase in the number of motorcycle accident deaths.
While motorcycles accounted for just 1.7 percent of traffic accidents in South Carolina in 2010, a total of 10 percent of all traffic fatalities over the course of the year happened in motorcycle accidents.  The average age of those killed on a motorcycle was 41. There were 81 deaths among riders and passengers on motorcycles in 2010.
Motorcycle riders need to be aware of the risks of riding and should do everything possible to avoid being injured or killed in a motorcycle crash. Motorcyclists should:
Wear helmets when riding. Helmets aren't required for motorcyclists over age 21 in South Carolina, but riders who do wear helmets are 71 percent less likely to incur a traumatic brain injury than those who do not have helmets on.  Motorcyclists with helmets are also 37 percent less likely to die in a motorcycle accident.
Wear brightly colored clothing and use bike reflectors to make it easier for drivers to see them.
Make eye contact with drivers and use hand signals and turn signals to communicate their intentions to drivers.
Avoid higher-risk behavior such as speeding and lane splitting.
While these behaviors can make motorcycle riders safer, drivers also play a major role in causing motorcycle accidents and motorists should make a commitment to drive safely in order to reduce the risk of causing a motorcycle crash. To help motorcyclists stay safe, drivers of passenger cars should:
Pay attention to the road and avoid behaviors such as drowsy, drunk or distracted driving that make it more difficult to see a motorcycle rider.
Give motorcyclists the right-of-way when required. Motorcycles should be treated just like any other car on the road.
Avoid speeding or tailgating behind a motorcycle rider.
Remember motorcycle riders are more affected by changes in the road surface than passenger cars.
If every motorcyclist and driver does his or her part to be safer on the roads, hopefully the number of tragic South Carolina motorcycle accidents can decline.
Personal injury lawyers in South Carolina can help motorcycle accident victims. Contact the attorneys at Matthews & Megna today at 877-253-7705.