Columbia Accident Victims Face Long-Term Risks from Brain Injury
Damage to the brain can have a profound impact on victims in Columbia, Darlington, Columbia, Midlands and surrounding areas. Brain injuries frequently occur due to motor vehicle collisions, sports accidents, falls and violence. Victims can recover compensation for losses with the help of a personal injury lawyer but need to understand the full extent of the damage they've suffered.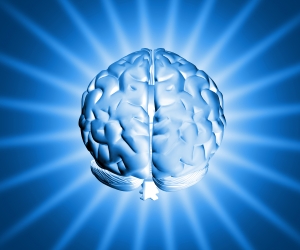 A recent article on NBC News discussed some of the short-term and long-term health implications of a brain injury. The article was prompted by the suicide of an Ohio State University Football player. It is believed that a part of the reason for the suicide was that the player had suffered repeated trauma to the head and suffered from the effects of traumatic brain injury (TBI).
Traumatic Brain Injuries Affect Your Health
When most people think of the symptoms of brain injury, they don't think of suicide as an obvious consequence of a blow to the head. The reality, however, is that an increased risk of suicide and an increased chance of substance abuse or addiction are just two of many long-term problems that have been linked to repeated concussions.
When any kind of traumatic brain injury (TBI) occurs, there may be permanent changes to the brain. Even a concussion causes a mini-seizure, after which the affected part of the brain will shut down for a period of time in order to try to recover. It can take several days or several weeks for the brain to return to normal, and there are often permanent changes when no further healing occurs. When there are repeated head traumas and multiple concussions or TBIs, the cumulative damage to the brain can have a very profound impact on health.
Some of the possible long-term consequences of repeated concussions can include:
An increased chance of developing Parkinson's disease.
An increased chance of developing dementia.
The development of chronic traumatic encephalopathy (CTE), which results in experiencing health symptoms that are similar to the adverse effects of Lou Gehrig's disease.
The development of post-concussion syndrome, which results in behavioral changes, concentration challenges and reduced cognitive function.
It is difficult or impossible to tell whether a person who has experienced head trauma will experience these health consequences months, years or decades later. Most victims of head injuries will also experience immediate symptoms such as dizziness, confusion and amnesia.
The short-term and long-term health damages of brain injury have become more widely known in recent years. High-profile lawsuits by professional football players against the National Football League (NFL) have helped to bring this issue into the headlines and raise awareness. In part because of more knowledge about the issue, there has been a 29 percent increase over the past four years in the number of people who go to an emergency room to get care after experiencing an injury to the head. Elderly people and children are the most likely to suffer a head injury and the most likely to go to the ER for treatment.
Victims can get help to mitigate the most serious risks of brain injury, which can include death. However, once the injuries have occurred, the damage is done and no treatment can undo it.
Contact Columbia injury lawyers at Matthews & Megna LLC by calling 1-803-799-1700 or visit http://www.matthewsandmegna.com. Serving the entire Florence, Darlington, Columbia, Midlands and Pee Dee, SC area