A South Carolina bicycle crash nearly killed a cyclist in Greenville recently, after state troopers say he was struck by a pickup truck while attempting to cross the road.  It was believed at first that the cyclist would not survive, but authorities now say he is likely to pull through.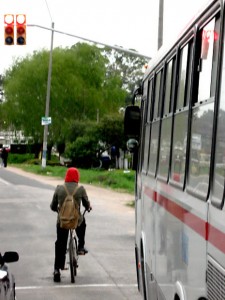 Our accident lawyers in Columbia, SC understand that such incidents are at the core of why legislators are aggressively working to pass the Safe Streets Act of 2014, also known as S. 2004. The measure would require all federally-funded road construction projects to follow the guidelines set forth by the Complete Streets model.
Whereas many of today's current transportation infrastructure is focused on safety and efficiency for motor vehicle drivers, the Complete Streets initiative focuses on ensuring better streets for all travelers, with specific care paid to bicyclists, pedestrians and those using public transportation.
Aging "baby boomer" generation leads to increase in pedestrian traffic
Pedestrian safety will only grow more important over the next decade or two, as the baby boomer population ages. Those who have reached a point where they can no longer safely operate a motor vehicle must rely more heavily upon public transportation and walking.
The baby boom generation is the largest in U.S. history, and in 2011, the first wave turned 65. The last of these will not reach age 65 until 2030.
What's more, The Atlantic recently published an article referencing a study last year by the National Alliance for Biking and Walking that indicated the southern U.S. states are the most dangerous per biker per miles traveled – by a wide margin.
For example, if you ride a bicycle in South Carolina, you are 10 times more likely to be hit and killed by a vehicle than if you rode a bike in Oregon (one of the country's safer states for cycling). In North Carolina, you are eight times more likely to die. In Mississippi, you are 13 times more likely to suffer a fatal injury on a bicycle.
Can South Carolina do more to prevent pedestrian and bicyclist fatalities?
A recent report on transportation spending, conducting by the Advocacy Advance, discovered that southern states as a whole spend the least on biking and walking safety infrastructure. Where Massachusetts allocated more than 5 percent of its transportation budget to pedestrian and bicycling facilities, South Carolina, Alabama, Mississippi, North Carolina, Louisiana and Florida spent one half of one percent of their total transportation budget on the same.
This is despite the fact that bicyclist fatalities increased 9 percent from 2010 to 2011. This increase occurred even though overall motor vehicle fatalities have been on a steady decrease over the last several years.
The National Highway Traffic Safety Administration reveals that nearly 680 bicyclists were killed across the U.S. in 2011, and another nearly 50,000 were injured. A third of these incidents happened in a rural setting.
The average age of pedalcyclist fatalities in 2011 was 43. The average injured was 32. These are both sharp increases from what we saw in 2002, when the average age was 36 for bicycle fatalities and 28 for injuries.
The Safe Streets Act, which is currently before the Committee on Environment and Public Works, would require all states to become compliant within two years of passage.
Contact Columbia injury lawyers at Matthews & Megna LLC by calling 1-803-799-1700.