An auto accident is a surefire way to ruin the holiday season, especially if you or a loved one is seriously hurt in the collision. Unfortunately, car accident claims increase by 20 percent during the month of December. This increase can partially be explained by the fact that there are more people on the roads getting holiday shopping done or traveling to visit their family members. However, the increase can also be partly explained by another more troubling factor: more angry drivers and more instances of road-rage.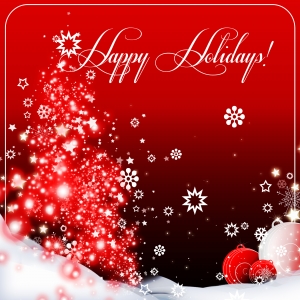 Personal injury lawyers in Columbia, SC know that aggressive and angry drivers often make dangerous driving decisions, such as cutting off other motorists or following too closely behind the vehicle in front of them. Unfortunately, data shows that holiday stress tends to make drivers more angry and more aggressive, thus increasing the chances of a road rage accident happening.
Road Rage Could Cause Holiday Crashes
State Farm Insurance recently conducted an in-depth study into how holiday stress affects travelers and found that 32 percent of drivers were more likely to become aggressive during the holidays. This is bad news, especially since a Washington Post poll taken earlier this summer showed that as many as 12 percent of drivers already said they experienced road rage fairly often and 21 percent of motorists said that they occasionally felt hostility to others on the road.
The increase in angry drivers occurs throughout December, but certain days of the month are worse than others. A study of 10 years of auto accident data has revealed that the six days around December 25th tend to be the worst time for car accidents. During these six days, there are 18 percent more accidents than Thanksgiving weekend, which is the heaviest travel period of the entire year. There are also 27 percent more car accidents than occur on New Year's Eve, which tends to be a day when there is an extremely high number of accidents caused by intoxicated drivers.
While both December 24th and December 25th are usually safer days because people aren't on the roads as much, the Friday before Christmas this year is expected to be an especially dangerous day. The risk on Friday will be compounded by the fact that there are many people traveling on that day to see friends and family, at the same time as there are also going to be commuters coming home from work and people scrambling to finish up last minute shopping.
Are You At Risk?
Because you are likely to encounter a lot of traffic and a lot of angry drivers, you and your loved ones could be at risk when you travel in the car during this time of year. While there is nothing you can do to make other people behave in a more safe way, you can control your own behavior and try to reduce the chances of becoming involved in a collision.
The best thing to do is to make sure you leave yourself ample time to arrive to where you are going so you won't feel pressure to speed or go too fast, and to make sure that you stay calm, alert and aware of what other drivers are doing. If you follow these tips, you can hopefully stay safe through the New Year.
Car accident lawyers in Columbia, SC can help auto accident victims. Contact the attorneys at Matthews & Megna today at 877-253-7705 today for a free case consultation.