Private insurance companies cover approximately half of all costs arising out of motor vehicle collisions. Charities and healthcare providers pay 14 percent of motor vehicle crash expenditures, and government revenue pays the remaining costs according to the Rocky Mountain Insurance Information Association (RMIAA).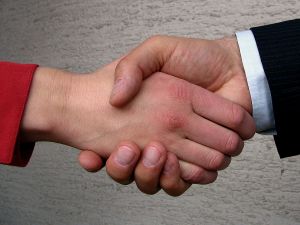 People who turn to insurance companies to pay crash costs may face significant challenges. The American Association for Justice published a report on the tactics of the 10 worst insurance companies, which include some of the largest insurers in the country. These insurers employ practices of "deny, delay and defend," with the goal of depriving victims of having losses covered and paying out as little as possible when claims do get paid.
The good news is, a report from the Insurance Research Council reveals that more victims are getting help from a personal injury lawyer to deal with these troublesome insurance tactics and recover the money they deserve. While the Insurance Research Council tries to present this as a negative development, the fact is that having an attorney can be very helpful to a car accident victim.
Attorneys are Helping More Collision Victims
The most significant increase in the percent of collision victims seeking representation has occurred among victims who are making personal injury protection (PIP) claims. In 1977, 17 percent of PIP claimants had a lawyer. In 2007, 31 percent were represented and in 2012, 36 percent were represented.
At the same time as the percentage of represented claimants has risen, the average claimed economic losses of victims have also gone up. The RMIIA reports an eight percent annualized increase in claimed losses for PIP claims.
The number of victims making a bodily injury claim who seek representation has also increased but not by nearly as much. In 1977, 47 percent of bodily injury claimants had a lawyer. In 2007, 49 percent of claimants had an attorney and in 2012, half of claimants had a motor vehicle collision lawyer representing them.
An increase in claimed losses has also happened for bodily injury claims, but the increase is a smaller one. From 2007 to 2012, the average claimed losses made by bodily injury claimants rose four percent.
The Insurance Research Council suggests that it is bad for more people to be represented by lawyers. One of their big argument is that it takes longer for victims to resolve claims. This is not necessarily a bad thing, though. Insurers may try to use high pressure tactics to get victims to accept low sums of money and settle cases really quickly before the extent of injuries is clear. A delay to allow time for a proper diagnosis and for an attorney to negotiate a more favorable settlement may be something the insurers want to avoid, but it is definitely better for the collision victim.
The data also shows that claimants represented by a lawyer may be more likely to get an MRI than those victims not represented by a lawyer. Getting proper medical testing for an accurate diagnosis is also a good thing for covered claimants, despite the insurer's unhappiness at having to actually pay for covered services.
Contact Columbia, SC injury lawyers at Matthews & Megna LLC by calling 1-803-799-1700 or visit http://www.matthewsandmegna.com.