According to The Street, talking about credit card debt has become one of the most taboo topics for most Americans, especially those in the age groups classified as "Generation Y."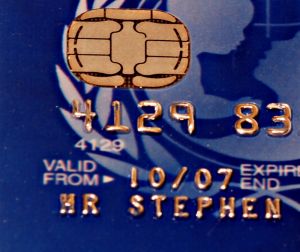 As many as 85 percent of Americans responding to a recent survey conducted by CreditCards.com indicated they would be unwilling to discuss their credit card debt with someone they just met, and a vast majority of respondents also indicated they'd be more reluctant to talk about their debt than about their love life or salary.
Our Columbia, SC bankruptcy lawyers know that the reluctance to discuss debt leaves many people uncertain where to turn if they are struggling and unwilling to ask for the help they need if they are considering filing for bankruptcy. The reality, however, is that while people might not like to talk about it, a lot of people are coping with serious financial struggles. Those who have debts they cannot pay should never be afraid to ask for help.
Why is Debt a Taboo Topic?
The Street indicated that the percentage of Americans who don't want to talk about their debts has increased in recent years, as in 2008 only 80 percent said they'd be standoffish about the topic. The jump to around 85 percent is a sharp increase, especially considering only 84 percent of respondents surveyed said they wouldn't want to talk about their salary and only 80 percent indicated they wouldn't want to talk about their love lives.
More than 1,000 adults were interviewed in the survey about their attitudes towards discussing debt and researchers have a number of possible explanations for why most answered the way they did.
One issue is that debt has very negative connotations. While it has always been frowned on, today those who are in debt may feel as if they are failing if they are forced to depend on credit to buy the things they need.  There are also stereotypes suggesting that individuals who are in debt suffer from a lack of self-control. The negative attitudes about debt can make people reluctant to share information about their financial struggles for fear that the information will be seen as admitting to personal failings.
The reality, however, is that a lot of Americans have debt and a lot of Americans are struggling a great deal with their credit card bills. In fact, the economy and wages haven't fully recovered from the great recession that began in 2008. Ongoing economic hardship may help to explain why more people don't want to talk about credit card debt today than in the past: more people may be struggling with larger ongoing debts due to the lingering financial crisis.
Unfortunately, this unwillingness to talk about debt can be dangerous. Those who see their debt troubles as failings and who are unwilling to share may also be reluctant to get the help they need. Filing for bankruptcy could actually be the best solution to get you out of debt so you don't have to feel concerned about your finances; you should never hesitate to be proactive and take the smart step of asking for help when you are in over your head.
If you are considering bankruptcy, contact the Columbia, South Carolina attorneys at Matthews & Megna today at 877-253-7705.