New Consumer Study Sheds Light on Car Insurance Premium Practices
Car insurance companies are supposed to provide protection to drivers by ensuring that accident damages are covered. Our South Carolina accident lawyers know that car insurers will evaluate how much of an accident risk a given driver presents before quoting an insurance policy and determining how much someone will pay in premiums.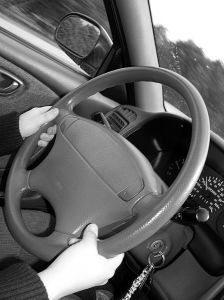 Although it has long been known that certain factors – such as a history of accidents – can result in higher premiums, a new study from the Consumer Federation of America sheds light on some of the practices of car insurers. Unfortunately, this new consumer report doesn't make car insurance companies look very good (or very trustworthy) as it appears the insurers are taking into account education and employment in setting car insurance rates.
Car Insurance Companies Charge Blue Collar Workers More
According to a report released by the Consumer Federation of America:
Geico charges a factory worker with a high school degree as much as 45 percent more in certain markets as compared with a plant supervisor that has a college degree.
In some markets, Progressive charges a factory worker with a high school degree as much as 33 percent more than the college-educated factory supervisor.
Farmers charged non-professionals and non-government workers as much as five percent higher premiums than those who worked for the government or who worked in jobs traditionally considered professional.
The Consumer Federation of America obtained quotes from major insurance companies by providing information that was consistent in all respects except for education and income.
Based on the data collected in the survey, the Executive Director of the CFA, Stephen Broderick, was quoted as saying "Auto insurers charge high premiums for minimal coverage to most working people, even those with perfect driving records, who live in urban areas." The use of education and income data to set insurance rates is something that the majority of people disagree with; a June 2012 study revealed that 68 percent of more than 1,010 responding adults said it was unfair to use education in setting insurance premiums and 65 percent said it was unfair to use occupation in setting rates.
Unfortunately, as the study points out, the outcome of this is that many lower income workers end up facing a choice of paying either unaffordable prices or taking the chance of breaking the law and driving with no insurance. If this is the choice that is made, it is dangerous for everyone involved because a lower income person who causes a crash would have no insurance and limited assets to pay for damages.
The findings are disturbing as they show that insurance companies may actually be creating a high-risk situation where some drivers are more likely to go without insurance. The findings also highlight a fact that has become abundantly clear: insurance companies care about profit and not customers. This is why it is so important to ensure you have a legal professional dealing with the insurance company on your behalf if you are involved in an accident and need to make a claim.
If you have been injured in a car accident, contact the Columbia, South Carolina attorneys at Matthews & Megna today at 877-253-7705.